6 Fall Date Night Outfits To Keep You Warm (2022)
At this time of year, we're all craving everything that's warm and cozy — including our outfits. That's right, Fall date nights are coming, and they'll be here before you know it. And in preparation for the chilly evenings ahead, now's the perfect time to start planning your ideal Fall date night outfit.
Dressing up for a date night in the Fall can be a bit tricky. While you don't want to overdo it on the layers and risk looking like you just stepped out of a Tim Burton film, you also don't want to skimp on warmth either. nothing more uncomfortable than feeling cold when you have company.
So, with that in mind, here are 6 Fall date night outfits that will make you look classy while keeping you warm. From casual dates to romantic dinners, we've got you covered. Let's dive right in!
The Casual Date With A Classic Black TurtleneckCasual dates are all about feeling comfortable and ready to have fun. But casual doesn't need to look boring!

Spice up your casual date night outfit effortlessly with a black turtleneck. This classic yet modern piece looks great on everyone, and it's also easy to wear and take care of. Add a touch of personality with a gold pendant and some studs.

When it comes to bottoms, jeans are always a great option. They're casual and comfortable, making them easy to move around in. If you want to go with something a bit more interesting and edgy, try pairing your black turtleneck with some black leggings and ankle boots.
The Romantic Date With A Chunky CardiganImagine sitting by the fireplace sipping wine while working on a puzzle together. Or maybe simply enjoying a cheese platter and getting to know each other while the fire crackles away. If that's what you qualify as a romantic date, we have the perfect Fall outfit for the occasion.

If you're going on a date by the fireplace, you'll want to find a thick, warm sweater that adds some extra warmth and coziness to your look. We love an oversized chunky cardigan that's warm enough to keep you nice and cozy. Complete the look with a nice pair of leggings and a nude top. Don't forget some cute long socks for extra warmth!

We love this look because it looks effortless and romantic. Let your hair down and add some light curls for an even more feminine touch. Accessorize with small earrings and a few rings for some sparkles and you're ready to go!
The City Date With Dark Denims When it comes to city dates, we love a clean, sleek look that makes you look like you were born to walk the high streets!

To achieve this, avoid heavy, chunky or thick fabrics. Instead, pair some dark denim with a simple long sweater or blouse. Dark or black denim instantly makes your look more sleek and sophisticated. They pair with almost any top so feel free to show off your personality with some prints or block colors.

To add a bit of edginess to this outfit, throw in a pair of black sneakers or combat boots. We also love adding sleek, knee-high heel boots on skinny jeans too!
The Restaurant Date Night With A LBD Our list would not be complete without a restaurant date - and the classic little black dress (LBD) to go with it.

So, if you're going on a Fall date night at a nice restaurant, you'll want to play up the elegance of the evening. To do that, avoid heavy sweaters and instead go with a simple LBD. We love little black sweater dresses, classic dresses, or mini dresses that you can pair with some sheer or black tights and some black ankle boots.

If you want to add a bit of femininity and personality to this outfit, you can also try adding a leopard print scarf or accessorize with fine gold jewelry or pearls. For the bolder ones, don't hesitate to go red with your lipstick!
The Park Date With A Bright Colored Sweater If you're going to the park this Fall for a picnic or to stroll around with hot coffee in hand, you'll want an outfit that's light and casual but also has enough warmth to keep you from getting too cold.

Fall date outfits don't always have to be warm and dark shades. So, for your park date, how about wearing a bright-colored sweater so you can pop? Fun and casual, a bright-colored sweater also feels comfortable and is easy to layer over your body.

For bottoms, try adding skinny jeans and a pair of over-the-knee boots to the mix. Or stay fun and casual with some sneakers. Remember to pack a scarf and a beanie in case the evenings get chilly!
The Late Night Date With Black Boots Having some late night drinks with your date this Fall? Add instant drama to your look with a nice pair of black booties.

Whether you're wearing a sweater dress, a blouse with skinny jeans or a chunky sweater with black leggings you can trust your black boots to make you look elegant in no time. We just can't get enough of them!

Go sleek and feminine with ankle or high-knee velvet boots. Or channel your inner rockstar with some chunky black boots with gold or stud detailing. You can also add on a leather jacket to complete your edgy look!
Ready For Your Fall Date Night? We're so excited for you! We hope that our Fall date night outfit ideas can help you decide what to wear the next time you go out (or stay in!) And if you're still looking for your special person, we're here to help!
The professional matchmakers at It's Just Lunch use intuition and your preferences, not algorithms, to curate high-quality matches and arrange fun first dates for singles worldwide. Over the last 30 years, we've set up more than two million first dates and counting. Get in touch with a matchmaker to learn more.
Related Articles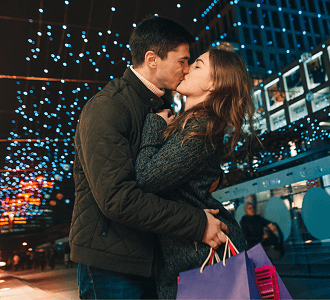 As autumn leaves paint the city with warm hues, Milwaukee welcomes singles to share gratitude and create unforgettable Thanksgiving memories.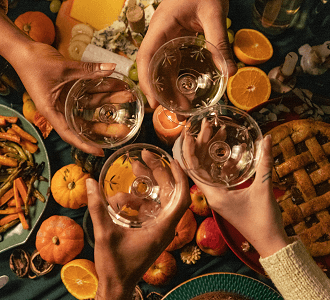 Mindful Tips for Introducing A New Partner Around The Holidays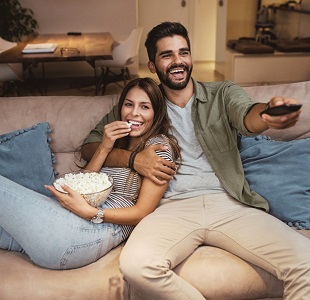 It's officially spooky season, and what better way to spend a cozy Fall evening than cuddled up close to your significant other while watching some